Custom Business Software Development Is A Great Idea
Introduction
Custom business software development is creating, designing, and maintaining the software according to the users or functions of some specific organizations. It targets and aims for the set of requirements. Microsoft Office is the perfect example of commercial software products and services. It covers the generalized needs of any office. On the other hand, custom business software is also designed for a specific set of requirements, such as an online banking app that covers the basic need of the bank and the customers who link with the bank to provide information.
Same as various software is designed to fulfill the needs of any business and established essential standard operating producers. So custom business software can make the model and the traditional processes effective. These can reduce the technical complexities of your business and helps you to run your business with more efficiency. Here are some key reasons that your business needs custom software development
Multi-tasking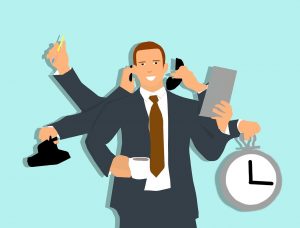 Custom Software can make the tasks for you with fewer efforts and connect you to the various functionalities on a single platform. Other software related to the system also interacts with each other to perform the task through customized software tools.
Multi-tasking provides the specific mechanism for the software to control and react to multiple if there are so many users connected to the software and work from it. It is essential for much real-time custom business software. It allows custom business software to be constructed as a set of independent tasks and its own set of useful resources. This is also very useful to save time and execution of any charge. There is no need to wait for the following data input again.
Flexibility
Custom business software development can provide you complete flexibility in your business. It indicates the changing or updating needs of your business. Even companies have their plan, but the software helps you create better designs and provide solutions according to your business needs.
Competitive Advantage
Custom business software development is essential to your organization to provide you specific needs and requirements. Custom software will help you to increase your business and take place in the market. It would help if you recaptured your market share because your competitor is also in the marketplace. You need to add the latest updates in your software that keep you up on top. There are various options to upgrade your custom business software because that is the only way to walk you win the race between your competitors.
Cost
Custom business software development can also be design according to your business nature. It can be prepared as per your budget and make your work more affordable, and it is also available even your business is small. If your budget is pretty good for your custom business software, you have to add all the features that are in your mind. But if you don't have enough budget, add the basic and specific task-performing features, and others functions can also add in your next release to make your workload decrease.
Security
The security of any software is one of the major concerns of the development field. In custom business software, there is no need to worry about safety. Your details of business and information about your customer, even your transaction data, are entirely saved because custom business software developments have higher and various levels of security.
Reliability
Softwares that are made for business purposes are reliable for the essential factors. Custom business software is tested in every way before it is delivered to you for your business. It operates for the specific company to perform its best according to the instructions of the developer.
Compatibility
Each company has its architectural plan that produces output by a specific process, and software becomes the input for their particular operation. A massive amount of information is required to run your business smoothly. Then custom business software development can perform many functions that your business needed, decreasing the issues that disturb you and getting you away from success.
Time-Saving
Custom business software development can be made shorter with higher proficiency rates directly delivering the product. You can focus on your business to grow attractively while your software resolves the issues and saves valuable clients' time.
Support and Maintenance
There are various limitations that your business software can offer long-term support and the necessary updates. You can maintain your business software as your wish when it needs to be done. It can be easy for the developer to edit, update and maintain the custom business software to its best place in the market.