Grab Your Customers With Mobile Applications
In this digital era, to attract new customers and maintain them is a challenge. We are here to overcome this challenge for you with dedicated mobile applications specifically design your business. Our experienced and professional developers has developed user friendly apps that works on the both Native apps (Android, iOS) and Cross-platform apps (React Native, Ionic, Flutter). We create enterprise-level mobile apps that will help you target more customers. We have developed over hundreds of mobile applications on each platform that people love to use.
We are one of the leading Mobile App development company, we have the skilled and smart team who are 100% capable to develop your business mobile app. At FSD we're proud to offer a range of native and hybrid mobile app development services around the world. We work with forward-thinking customers to turn ideas into successful products.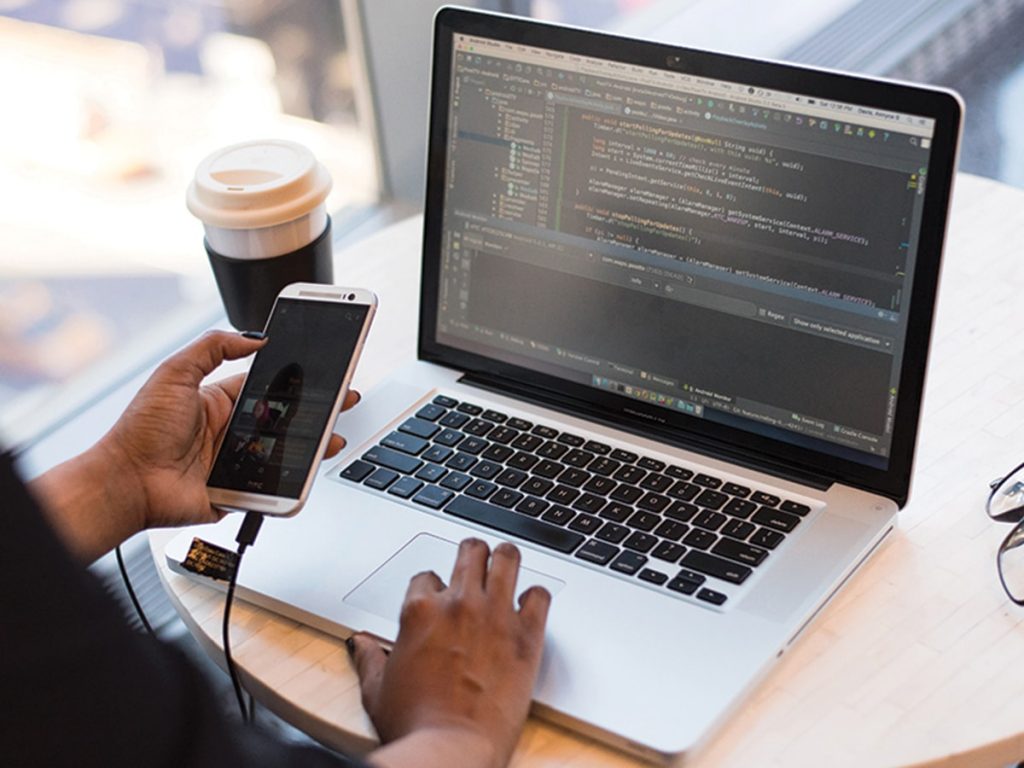 The Effectiveness And Diversity Of Business Mobile Apps
Way too many different technologies, libraries, techniques, and tools to keep track of. A mobile app solution will save your time from all this research and give you the advantage of the development team's experience. Your app will be made specific to your targeted audience and ready to deploy.
Your business on the fingertips of your customer will make it convenient for them to use your app whenever they need your services or product. This will give you a huge advantage over your competitors. This way your customers will be more likely to remain your loyal customers.
Being in your customer's hand 24×7 will increase your chances of conversion and your brand is more likely to convert into a community. Today your business needs a mobile app. This is a great way to not only gain new customers but keep the old customers coming back for more.
The Technological Versatility Of Business Mobile Apps
Unlike your website, when downloaded your business mobile app is stored on the client's mobile. This helps your app to load and data to process smoothly and also optimizes your customer's experience. Your customer's experience is the next point of sale.
A mobile app solution will make sure that your business mobile app is up to date with all the UI/UX standards and will be more attentive to your app's flow and process. This leverage of experience will make an app ready to capture the crowd's attention.
Setting up your business on fingertips is a great way to gain new eyes on your brand and smartphones get this covered with high res screens that keep the users from leaving. This allows for your app to display smooth graphics and visuals to attract your customers.
FSD Solutions offer Android, iOS and Hybrid App Development Services includes App Development Consultations360 Degree Solutions, User Experience and Interface Design, Back-end System and API Development, Enterprise and Start-up App Development.
More Engagement Of Customers Means More Sales Of Goods
A business mobile app will increase ROI from your current audience and will also capture new audiences as well. Most online purchases are done via smartphones, so choose the right mobile app solution. For any queries fill the form or visit our App Portfolio.
Our team of professionals with the industry experience using the latest technological tools for a tactics that differentiates your business idea from your rivals.
Visit our portfolio to see the award winning work across all digital channels.
Discover More
Let's build your online digital business
Don't wait any longer you may lose the opportunity to start a business that is completely automated and runs 24x7. Click the button for online digital business consultation